4 Mindblowing Benefits of Owning Smart Bulbs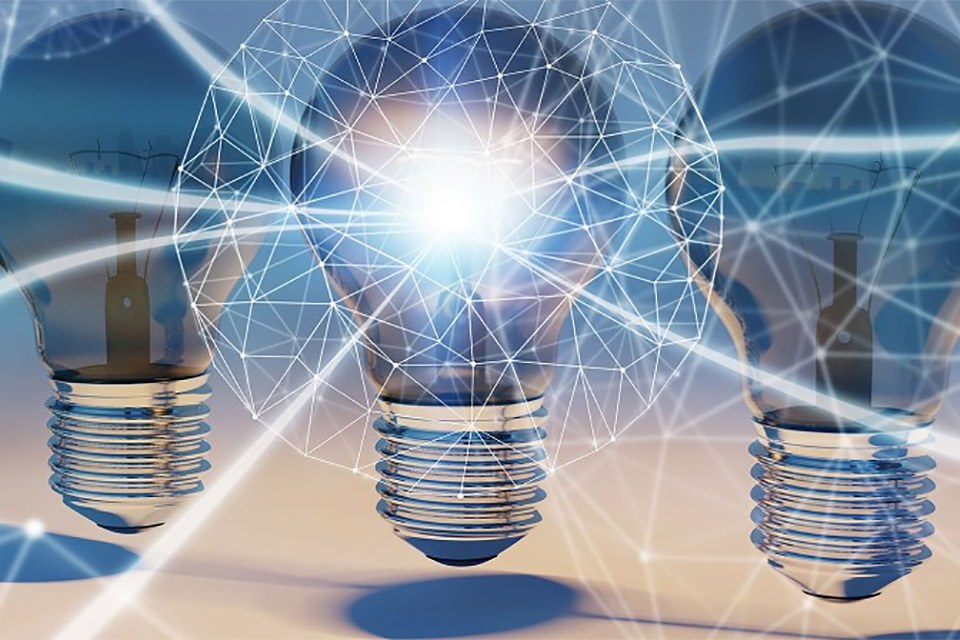 Smart bulbs are the need of the hour; not because it can lower your electricity bills or add charm to the interior decor but also for the greater good of the environment. IoT-driven smart bulbs are a better option than traditional LED bulbs. These ultra-modern wall lights are often more reliable than buying a conventional bulb.
Why Do You Need a Smart Bulb?
Smart bulbs are intelligent, app-driven bulbs that can function as table lamps, false ceiling lights, dining room lamps, and even for other purposes. The top-5 features of smart bulbs are:
You can dim them whenever you wish to. It can complement the aesthetic beauty of your living room or dining room.
You can control these wall lights from anywhere. Hence, no more returning to a dark home after a rejuvenating party.
Smart bulbs can change colours. The best bulbs from Crompton can accept up to 123 colour voice commands and set the mood of your living or dining room according to your preference.
You can modify the colour temperature. Smart bulbs offer you tuneable white light for all purposes, as well as 3000K warm or 4000K cool white.
Smart bulbs can improve your sleep quality. It naturally aids your circadian rhythm and enables you to wake up energised and sleep peacefully.
Benefits Of Choosing Smart Bulbs
Choosing the right smart bulb is easy when you have the right approach. The following reasons can help you to find high-quality smart bulbs for your home.
Easily Available Online
While it's true that you can find your traditional LED bulbs in a neighbourhood store, it surely doesn't match the convenience of online shopping and doorstep delivery. You can find a wide variety of smart bulbs online at affordable and discounted prices, especially during festive sales.
Great For Decor
Smart bulbs are available in four types – GLS, Candle, GU10 and Flexi-Strip. While the GLS bulbs can blend into your living room or dining room and seamlessly function as false ceiling lights, the candlelight can enhance your bedroom's style quotient. If you are seeking out a spotlight that is equivalent to a 50W Halogen light, then the GU10 can be the wall light you are looking for. If you want to jazz up your bookshelves, cabinets and home theatre system, the Flexi-Strip wall lights are the way to go!
Uses App Control
The best smart bulbs come with the App and Voice Control facility that automatically integrates with your handheld device and lets you control it, even when you are not physically present near the bulb. Installing smart bulbs as false ceiling lights or wall lights and pairing it with your smart device is reasonably easy. There is no need to purchase a high-value bridge or an external hub. Installing and operating smart bulbs is a four-step process:
Install the light at the place of your choice
Download the App and follow the set-up process
Finish the set-up and check
Use the Home Hub App to link it to the master hub.
What's more! You can schedule the timer from within the App to switch your wall lights on or off as you want it to. Hence, you can now relax while the light automatically switches off at night and wakes up with you in the morning.
Saves Energy
There are times when you are in a hurry and forget to switch off the lights. With smart bulbs, you can stay worry-free, as smart bulbs from Crompton not only save up to 80% electricity but you can switch off even when you are miles away from your home. Usually, the best smart bulbs use no more than 9.3 Watts power, which means if you keep it on for about 8 hours every day, you will still shell out only a low amount.
Conclusion
Smart bulbs can upgrade the aesthetic beauty of all your rooms. But before purchasing the best smart wall lights, you must look at the energy rating, price, life, and warranty. Generally, the warranty of a smart bulb is three years, and the price is only a fraction more than the price of a standard LED bulb.