Why Is It A Good Decision To Add The Block Paving Sealer?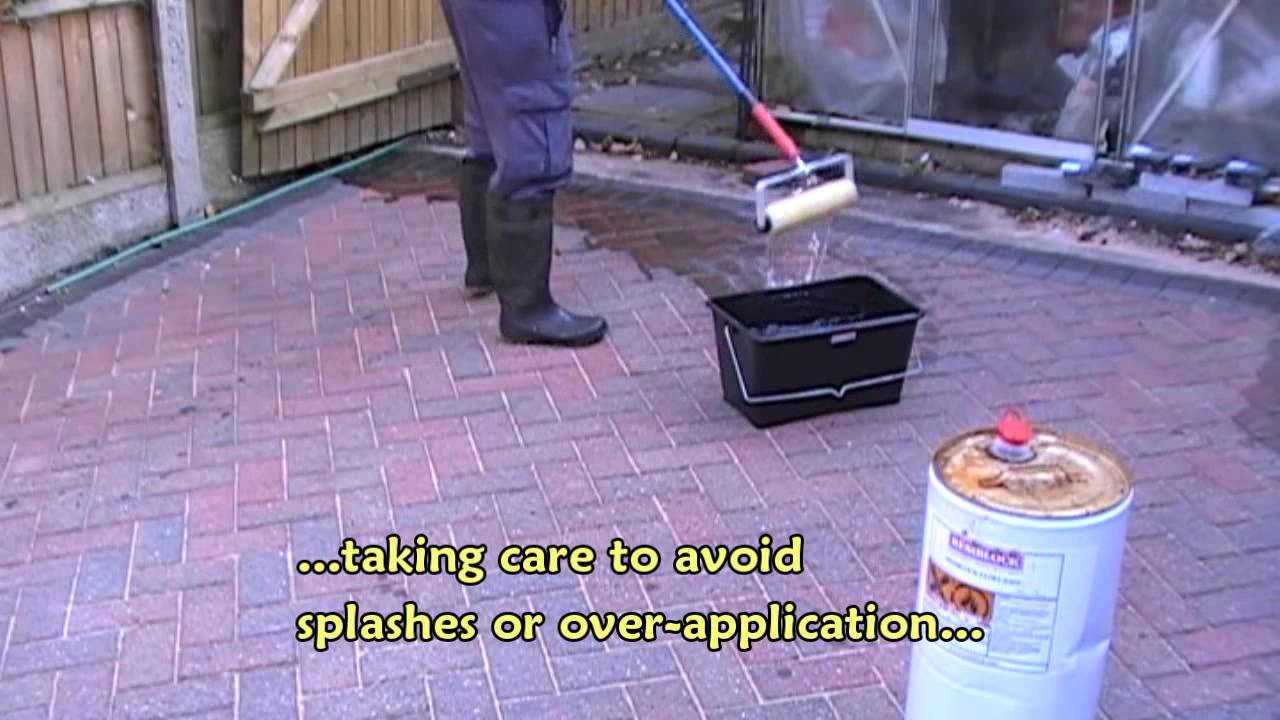 The block paving is generally found in the patios and the driveways of the houses. The pavers often provide enhancing the beauty in terms of the surroundings of the house. Nevertheless, block pavers can be exposed to a number of hazards caused due to different reasons. In such cases, your driveway made by block paving will ruin gradually.
Here, the block paving sealer comes to the rescue. There are different types of sealers present in the market which can be advantageous in many ways to safeguard your block pavers. Some of the advantages of the sealers are mentioned below:
Water Damage Minimisation
One of the most common situations that most of the driveways and patios face is water damage. It generally happens due to the water-logging after the rain. Continuous and heavy rains can displace the blocks from the pavers. Good sealers can help to ensure that the blocks stay in the right place even after the rains. Moreover, the chances of water-lodging can be minimised if the sealers are provided.
Promotes the glaze and enhances Color
It will always be a good decision for you to apply the sealer to the block paving because the glaze and colour remain intact. If you do not apply the block paving sealers in regular intervals, the chances of fading-out for the blocks can become prominent. Thus, in the absence of the sealer, the surrounding of your house might not look beautiful.
Furthermore, the longevity of each block used in the pavers maximise. This helps you to save many costs that might have been needed while replacement.
Reduced loss of sand
Sand is used mainly to fill the spaces between each of the blocks used in the pavers. In the presence of the sand, no plants can grow in the spaces thus, the driveway looks outstanding. You can easily apply the sealer in your block paving driveway with just some easy to use accessories.
Restricts the insects to grow
It is very common for the insects especially ants can grow dramatically in the driveways. Such a situation might lead to the gradual ruining of the block paving. The sealers are made up of some efficient chemical components that restrict all types of insects to grow on your patio or driveway.
Easier cleaning
Once you provide the block paving sealer, the regular cleaning process becomes easier. Just a water wash can ensure the proper cleanup for your paver. Thus, you can save a lot of time avoiding regular minute cleaning of the paver. Moreover, there will be no cracks in the blocks if you strictly put the sealer at the right time.
So these are some of the advantages that you can get from the sealers for the block paving. It can be a good decision to add the sealer as you can enjoy the above advantages.