Drinking Glasses: Murano's Precious Heritage
Venice is one of the most captivating cities in the world. We get lost in its corners and find enchanting palaces that evoke the same atmosphere of ancient times. Venice in fact was blooming during the Renaissance Age thanks primarily to its glass-processing factories that exported refined glass items across the middle east.
The main character is the Isle of Murano, a splendid island near Venice where the most famous glass furnaces and the most skilled Artisans are located. Here, Glass Masters work every day in order to create exclusive art pieces following original and ancient techniques that are passed on for so many years. It is a great responsibility of course, also because Glass Masters need to always evolve their style by combining heritage and innovative ideas. Working to make remarkable art objects is a huge duty not only to Murano but to its heritage and its people. Therefore, the one of Glass Master is still being considered a top position in Venice today, owing to the significant responsibilities that of course come with it.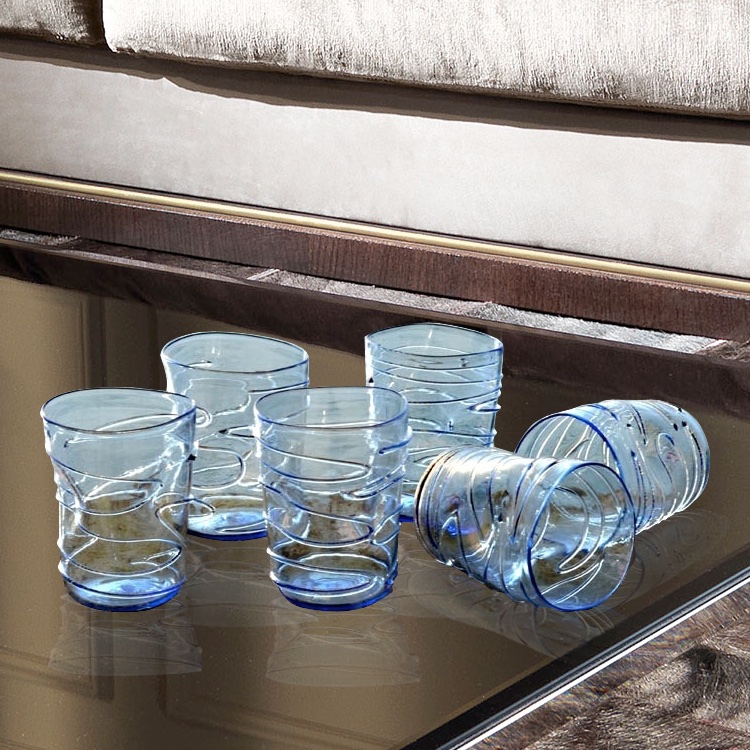 Taming fire, shaping glass, and decorating it are some of the results of passion and devotion to a centuries-old history that place Murano at the peak of the best glass-processing sites in the whole world.
At YourMurano, we respect and promote Venetian Culture, letting our extraordinary items speak up for themselves. Masterpieces that came up through collaborations with the best designers and artists that embrace the enthusiasm and devotion of every Artisan. To give an example, take a glance at our classic and elegant drinking glasses. Entirely hand-crafted art pieces that become the ideal glassware set for important occasions, or as gift ideas for extra special ceremonies. They are made through Murano's traditional glass-blowing technique by skilled hands that listen to what you desire and make it happen. Ever thought about customized decorations? Thanks to our Glass Masters we are also able to engrave the initials of your dear ones so that it transforms into the perfect present for your friend's wedding ceremony for example.
Would you like to create a lovely atmosphere around your dining table? Our Murano drinking glasses are the ideal option. Discover an extensive wide choice of items and choose your favorite color and shape, the one that best complements your home décor. Venetian glass flutes for a more classic style or colorful and fun glasses to add a touch of extravaganza. Check our catalog and dive into Murano's tradition and heritage.